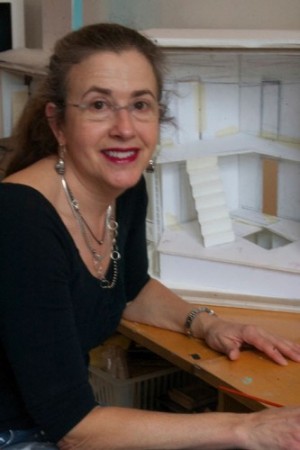 Artist Statement
"Intersections" is an exhibition of my most recent work that addresses how urban spaces often have multi-purpose uses and act as gathering points for the human experience. These box constructions blend different yet, similar locations found throughout the city, becoming architectural representations that seem familiar, yet are loci of imagination and memory.
A renovated church is a rehearsal space one evening and a place of worship the next morning. The shift transforming a public shower room is seamless in the way that it is an institutional setting, yet at the same time possesses an uncomfortable intimacy. My aim is to capture the odd beauty and mystery of these often, impersonal locations, where the residue of human activity is imbedded.
The intricately detailed miniature worlds merge small-scale models, photographs, mirrors and lights to establish a sense of complex architectural space. This combination of materials also creates the illusion of rooms that expand beyond the boundaries of the box, adding space and continuing the narrative. The unspoken history contained in these spaces preserves something of the individual experience—both dreams and realities—of which a collective life is composed.
– Susan Leopold
---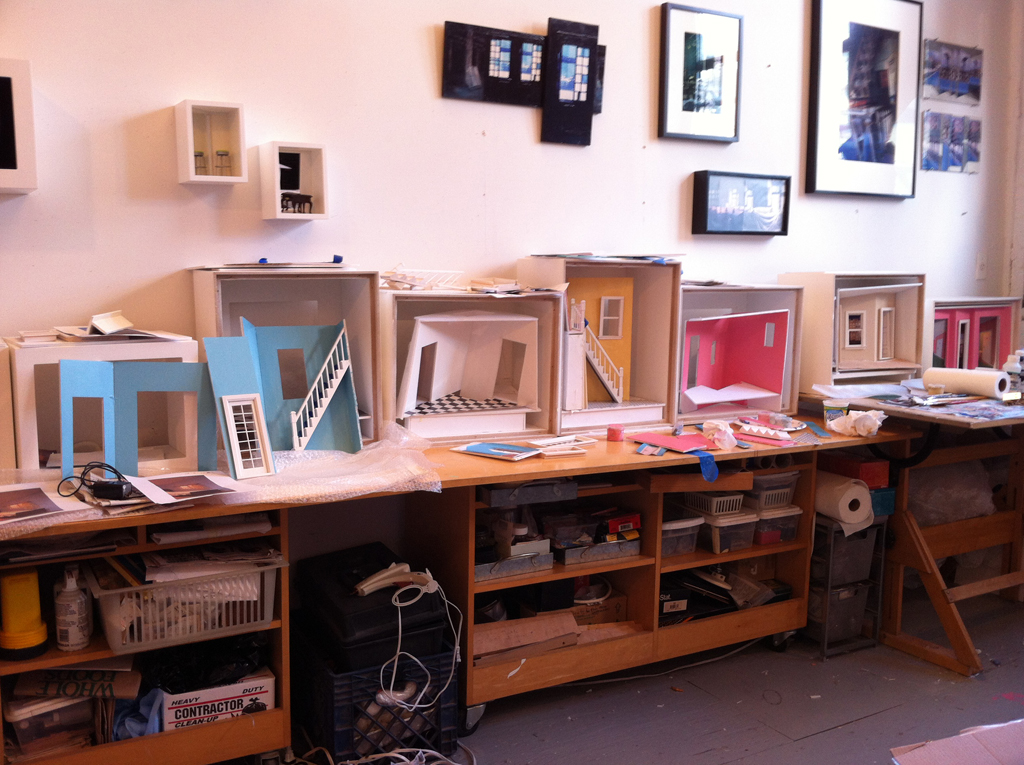 Susan Leopold's studio